Mercedes-Benz of White Plains celebrating our 50th anniversary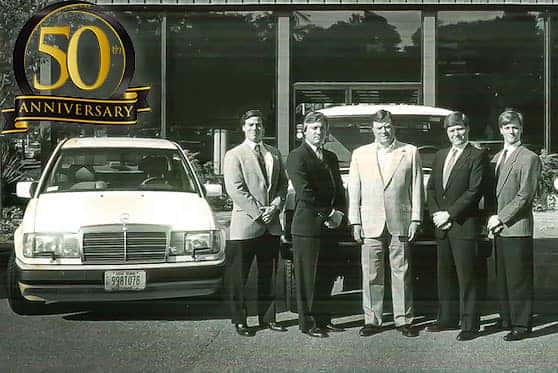 ---
It all started back in 1968 when Mr. Eugene Pepe opened the doors to Best Oldsmobile. Just 2 years later in 1970, he acquired the Mercedes-Benz franchise, becoming Pepe Motors. In 1978, the Mercedes-Benz franchise would move to Bank Street in downtown White Plains, where it remains to this day.  In the late 90's, Joseph Pepe took over as the General Manager and the dealership name was changed to Mercedes-Benz of White Plains.
---
Through the years, the facility has been remodeled several times, and now includes a 3-story 650 car parking garage and a building with 50,000 sq. feet of retail and office space. To keep up with growing demand, they also acquired another building close by to service Mercedes-Benz Vans.
Mr. Pepe would go on to open several other dealerships, including a second Mercedes-Benz franchise located in Larchmont, NY in 2004. In 2012, that store would get moved a few blocks south and re-named Mercedes-Benz of New Rochelle. 
---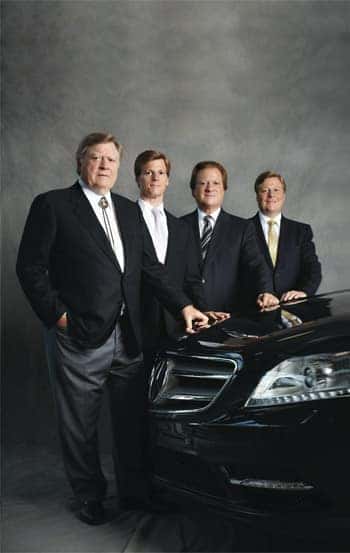 "I was brought up by my father and everything had to be 100% honest.  Treating people right, treating them like you'd treat your parents. Being family run and succeeded by family – I think that's important. We're celebrating our 50th anniversary and hopefully the next 50 will be just as successful" expressed Eugene Pepe.
---
Joseph Pepe is now the CEO, and works tirelessly to oversee the operations and growth of all 6 luxury dealerships. In keeping with tradition, Joseph Pepe Jr. has now started his career with the auto group. He's learning the business much in the same way his father and uncles did, by working in every department and understanding the importance of every role in the dealership.
The Pepe family sponsors multiple events throughout Westchester County and are involved with many local charities. Customer service and "treating people right" remains at the forefront of everything they do. Mercedes-Benz of White Plains, a 10 time "Best of the Best" award recipient and named the "best place to buy a luxury car" by Westchester Magazine for consecutive years.
---

---